Kevin Ekendahl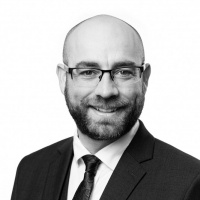 Kevin has extensive experience working in senior management positions across the training and education sector. Having built and managed a registered training organisation, Kevin understands the importance of ensuring there is the right balance between growth and compliance. Prior to this Kevin worked in the advertising sales industry where he gained valuable skills in business development and marketing.
Matthew Dale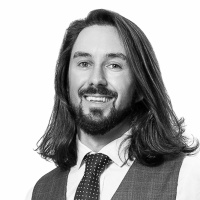 Matthew has a wealth of experience working in a range of roles across the Vocational Education and Training Sector, having worked as a former policy advisor to the Victorian Minister of Skills & Training, also as the National GM of Quality & Compliance for a large RTO, and as an RTO manage prior to establishing Audit Express. Matthew has had experience with applying for and managing various state & federal funding contracts. Matthew is passionate about improving the overall quality of education.
Bachelor of Adult Learning and Development
Diploma of Training and Assessment
Diploma of Quality Auditing
Certificate IV in Training and Assessment
Certificate in Design Thinking (RMIT)
"Do what you love and love what you do, and you'll never work a day in your life" 
Fleur Limpus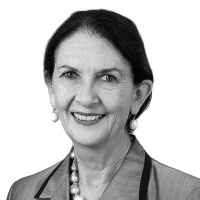 Quality Consultant & Auditor
Fleur has more than three decades of experience working in the Vocational Education and Training sector. Fleur has established and managed a number of Registered Training Organisations including her own. Fleur has extensive experience of the Aged and Community Care sector, working with providers, proposing innovative education and training strategies to enable the building of a skilled and competent workforce to ensure a high standard of care and support to its consumers. Fleur has contributed greatly towards numerous projects regarding the development of training packages for the Community Services sector, sitting on a number of Industry Training and Advisory Boards.
Dennis Tonkin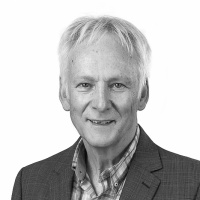 Quality Consultant & Auditor
Dennis' career spans teaching, management, and leadership roles in the vocational education and training (VET) sectors in Victoria and Northern Territory.  The career has been interspersed by delivering VET projects in South East Asia and training at Portland Community College in the USA on a Fulbright scholarship.  Dennis is passionate about providing learners with career opportunities in the vocational sector.  To achieve this, he has led the development and implementation of quality management systems to achieve optimum outcomes for learners, industry, and community.
Bachelor of Vocational Education and Training
Diploma of Business – Accounting
Diploma of Education
Certificate IV in Training and Assessment
"How you do anything is how you do everything"
– Gregg Andrew Hurwitz, Orphan X
I love a cup of loose-leaf black tea brewed in my Japanese teapot.  I always add milk first!
Paula Judd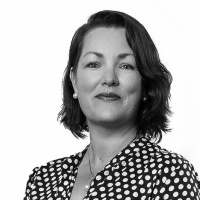 Client Services Coordinator
Paula is an experienced business manager with a demonstrated history of working in the Allied Health and Manufacturing industries.  Qualifications and extensive experience in HR and Operations, Paula has worked in the UK, Canada, India, Hong Kong, China and Australia in high level positions in both private and not-for-profit sectors.  Most recently Paula was responsible for operational management of the Royal Flying Doctor Service at Alice Springs, NT, providing service to central Australia and surrounding remote Indigenous Communities covering an area of 1 million square kilometers.
Beverley Oliver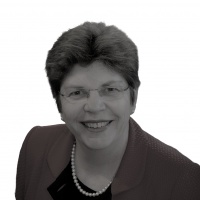 Quality Consultant & Auditor (Higher Education)
Emeritus Professor Beverley Oliver is a Principal Fellow of the Higher Education Academy and an Australian National Teaching Fellow. She is a non-executive director at Open Learning, an ASX-listed company.
Beverley was formerly the Deputy Vice-Chancellor Education at Deakin University (2013-18), Deputy Chair of Universities Australia's Deputy Vice-Chancellors (Academic) (2018) and Deputy Chair of the Board of EduGrowth, Australia's not-for-profit acceleration network for high-growth, scaleable, borderless education (2016-18). She now works as a higher education consultant, speaker and researcher focussing on digital education, micro-credentials, curriculum transformation, quality assurance and graduate employability. She is the founder and editor of the Journal of Teaching and Learning for Graduate Employability.
Beverley's leadership has been recognised through two national Citations for Outstanding Contributions to Student Learning, several nationally-funded grants and two fellowships. In 2017, she was awarded Deakin University's highest honour, the title of Alfred Deakin Professor, for her outstanding and sustained contribution to conceptualising the strategic enhancement of courses in the digital economy and furthering Deakin University's research and scholarship in the field of higher education.
Sharon Ekendahl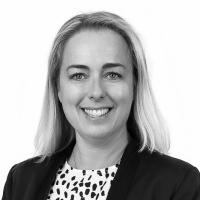 Sharon has more than a decade of experience in practice management, working in a range of management roles across accounting and law firms. Sharon is a Chartered Accountant, specialising in taxation, and has experience working across both small and large firms. Sharon is a highly driven individual that is passionate about improving organisational systems and developing workforce skills and capability.
Shivali Sharma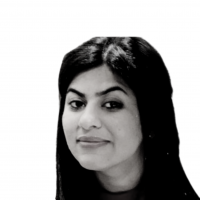 Quality Consultant and Auditor
Shivali has worked in the Vocational Education and Training sector for more than a decade in a range of Quality, Compliance and Audit focussed roles. Shivali is a detail-oriented compliance expert with broad and deep experience in working with the VET Framework. Shivali holds qualifications and experience in Training and Assessment, Quality Assurance, and Early Childhood Education and Care sector.
Certificate IV in Government Investigations (Regulatory Compliance)
Advanced Diploma of Leadership and Management
Diploma of Quality Auditing Certified lead Auditor-QMS9001:2015
Licensed Lead Auditor-QMS 9001:2015
Diploma of Vocational Education and Training
Diploma of Training Design and Development
Certificate IV in Training and Education
Bachelor of Arts
"Knowledge is a useful path but experience will get you to the destination faster"
– Anonymous
Lactose-free cappuccino-no sugar.
Aimee Yow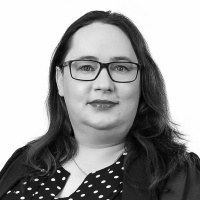 Aimee has more than a decade of experience as an auditor in quality and compliance, managing contractors and technical staff including training and development, recruitment and evaluation,
and leading multi-disciplinary teams to achieve compliance to ISO 9001, company procedures, and regulatory and statutory regulations. Aimee is an experienced professional and has worked in a variety of roles including Project Management, Resource Management, Quality Management, and HSE Management. Aimee has extensive exposure to various sectors including; Defence, IT, Telecommunications, Utilities, and Retail.
Cicely Sylow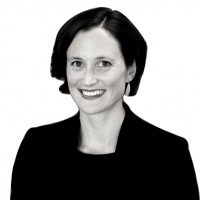 Lead Consultant & Solicitor
Cicely has over a decade's experience in general commercial, competition, consumer and corporate law. She has a passion for helping businesses thrive and navigate regulatory regimes to keep one step ahead of the competition. Cicely prides herself on her strong commercial acumen, developed over many years working closely with her clients and as a director of various companies. She is outcome driven, guides clients in navigating risk, and will think outside the box to resolve her clients' issues.
Masters of Law
LLB (Hons), BA, (Government and International Relations, French)
Risk Management & Corporate Governance (University of Sydney)
Finance for Directors; Corporate Governance (Australian Institute of Company Directors)
"Focus and simplicity… once you get there, you can move mountains"
– Steve Jobs
Tania Giovanoglou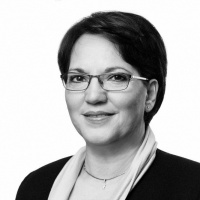 Quality Consultant & Auditor
Tania has more than two decades of experience in the Vocational Education and Training sector, working in a range of senior management roles. Working as a Compliance Manager in a number of large RTOs operating at both a State and National level, has provided Tania with extensive experience, knowledge and a deep understanding of the compliance requirements of different registering and funding bodies, as well as the ISO standards. In Tania's various roles within the VET Sector, she has developed and established teams and quality management systems that ensured high performance, efficient, quality-focused and compliant RTO operations.
Stephen Auburn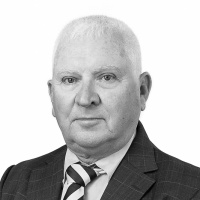 Stephen has worked in Human Resources and Training for more than four decades, with a focus on Vocational Education and Training (VET) since the mid 1990's. Stephen is an experienced educator and specialist in the areas of quality assurance, compliance and audit, and has experience working in a range of management roles across both the public and private sectors. . Stephen has established RTOs, managed Training Package review and development processes, provided quality assurance services on Training Packages, and worked TVET projects in India for the Asian Development Bank, the  National Skills Development Corporation and the  International Labour Organisation.    Over the past 12 years, Stephen has worked as a consultant and auditor, working both independently and as a panel auditor for a range of government departments and regulators, including the VET Regulator – ASQA. Stephen is passionate about improving the overall quality and outcomes for students in the Australian VET sector.
Master of Education (Focus on Vocational Education & Public Policy)
Bachelor of Arts (Asian Studies)
Diploma in Quality Auditing
Certificate IV in Training and Assessment
Certifications:
Lead Auditor Quality Management Systems, Exemplar Global
Myers Briggs Type Indicator, Australian Psychologists Press
Team Management Profile, Team Management Systems
"How marvellous books are, crossing worlds and centuries, defeating ignorance and, finally, cruel time itself."
― Gore Vidal, Julian
Kath Andrews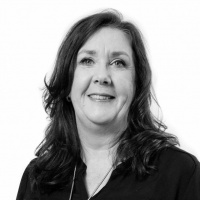 Quality Consultant & Auditor
Kath has more than 13 years experience in the VET Sector. Having owned and operated an RTO , Kath has the hands on skills to provide pragmatic advice and solutions to training organisations and ensure compliance with both the registration standards and funding contracts.
Kath has expertise in funding contract compliance, data management, internal quality auditing, student file audits, assessment validation and governance.