Extension of training package transition period for RTOs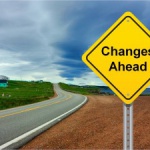 As many of you will know too well, there has been a surge in the number of training packages effected by the transition to the Standards for Training Packages. As a result many training packages have been endorsed by the Australian Industry and Skills Committee (AISC). This has resulted in a massive workload for many RTOs across Australia.  To support RTOs to manage the transition and implement the revised training packages, the Australian Government, the Minister for Vocational Education and Skills and state and territory Skills Ministers have agreed to temporarily increase the period allowed to transition students to the updated training package qualifications under Standard 1.26 (a) of the Standards for RTOs 2015. 
RTOs will now have 18 months for transition, instead of the usual 12 months from the date the superseding training product was released to transition existing students to the updated training package qualifications, or to allow students to complete their studies and issue the appropriate qualification or statement of attainment.
It is important to note that this provision only applies for training products endorsed by the AISC from September 2015 until March 2016. You can review the full list of relevant qualifications by clicking on this link.
For more information on transitioning arrangements for superseded qualifications visit the Departments website or contact AuditExpress
Email: info@auditexpress.com.au
Phone: 1300735541