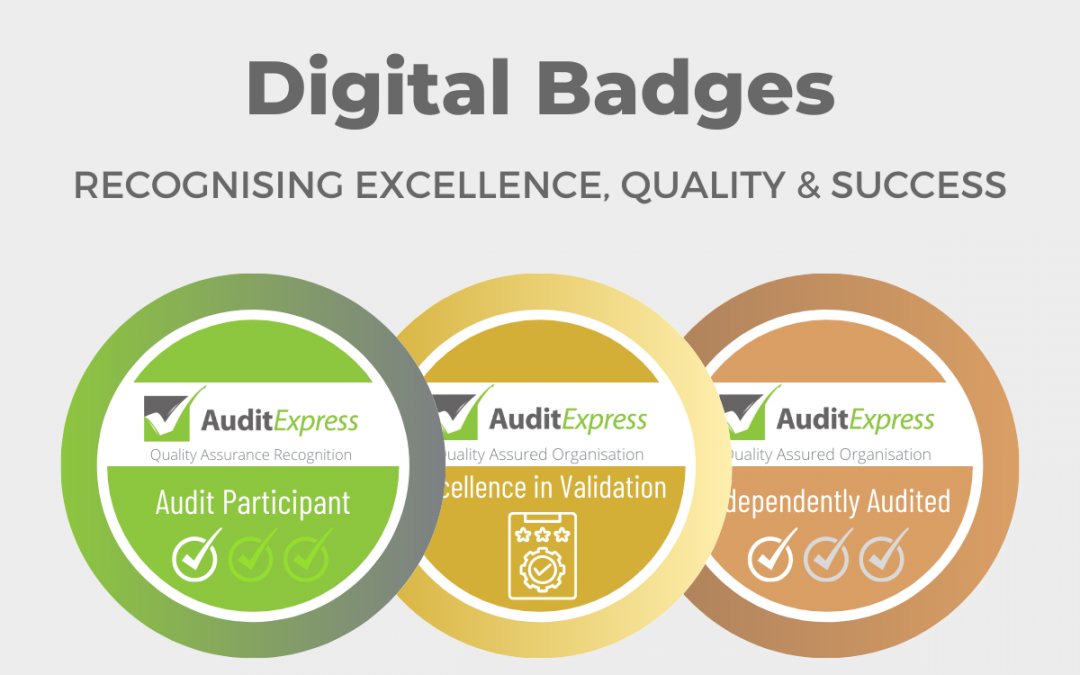 We're proud to announce that we launched our Digital Badging Framework at the educonomy Micro-Credential & Digital Badging Virtual Summit, which coincided with National Skills Week.
Our Digital Badging Framework aims to:
Award individuals digital badges to recognise their participation in professional development and quality assurance activities, such as internal audits and assessment validation; 

Award organisations with digital badges to recognise their approach to quality assurance.
Until now there hasn't been any material way for tertiary institutions to evidence in a quickly verifiable fashion that they had undergone an internal audit and to demonstrate their commitment to quality and best practice. It was also hard for employees of tertiary institutions to easily represent the time they had spent on their own professional development.
We recognise that not all professional learning takes place in an educational institution, so we set out to develop a way for informal learning in our industry to be celebrated and recognised. 
We worked with education industry consultants educonomy over six months to help us develop the Framework, identifying what qualities and attributes would be recognised under the badges, and how the industry and future employers might use this information. 
The Framework is split into two parts:
Individual badges: awarded to individuals for their participation in professional development, assessment validation and the audit process

Organisational badges: awarded to education providers to recognise that they demonstrate best practice in quality assurance.
The badges we have issued hold enormous value for earners. Organisations which have earned badges can now provide third-party verification of their commitment to quality and best practise.
Individuals who have earned badges can now easily present their own commitment to quality and the hours they have completed in their own professional development.
Digital badges are a powerful tool of recognition, which can be verified at the click of a button, and provide a fantastic branding opportunity, as they can be proudly displayed on organisational marketing materials and shared on personal LinkedIn profiles.
Through the work we do with Registered Training Organisations (RTOs) across the Vocational Education & Training (VET) and Higher Education (HE) sectors, we've been impacting the learning experiences and lives of more than one million students in the Asia Pacific region each year.
We believe that our Digital Badging Framework is a powerful part of our mission to improve the overall quality of the Australian education sector.