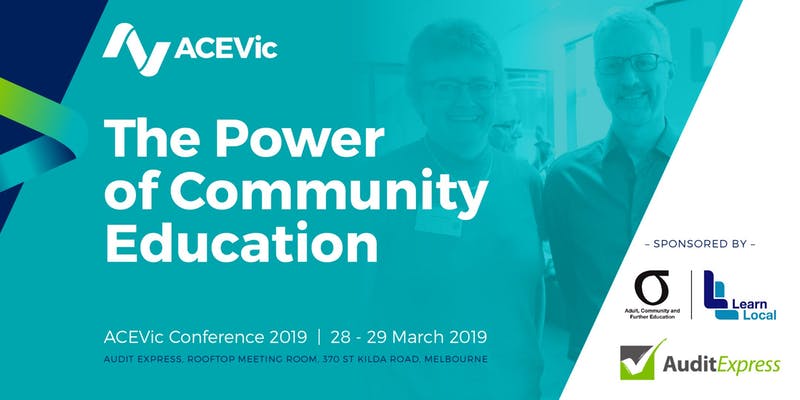 Audit Express are proud to be sponsoring the 2019 ACEVic Conference which will be held in Melbourne from 28-29 March 2019. The theme of this year's conference theme is 'The Power of Community Education'.
The conference will be opened by The Hon Gayle Tierney, Minister for Training and Skills, and brings together educators, trainers, speakers, and community leaders to share new perspectives and discuss innovative programs that place adult education at the heart of community mobilisation.
The conference will run for one and a half days, with drinks and canapés at 5.30pm on Day One and a networking event at 2.30pm on Day Two.
Click here to view the conference program
Tickets for this event are almost sold out and no further tickets will be released. If you are wanting to attend, be sure to book in your tickets today. Click on the following link for more information and to register to attend https://www.eventbrite.com.au/e/the-power-of-community-education-acevic-conference-28-and-29-march-2019-tickets-55745918543