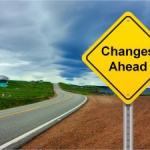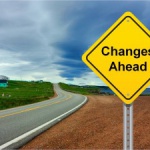 Registered training organisations (RTOs) with Victorian VET Funding Contracts should brace themselves for the pending changes to the Victorian VET funding model.
Training providers that hold a current Victorian VET Funding Contract, (also referred to Victorian Training Guarantee or VTG) are expected to have new conditions imposed on them tomorrow (21/09/2015). The much tighter restrictions and contractual obligations are expected to be in-line with the recent Victorian VET Funding Review that was led by Bruce Mackenzie. Nineteen recommendations were made, all of which are expected to be fully implemented by the government. Other changes also include: [emaillocker id=6291]
Strengthening the department's ability to conduct face-to-face reviews and investigate students' complaints.
Launching an education campaign to help students make more informed choices about courses.
Lifting the quality of trainers and assessors by creating a list of approved providers.
The contract changes come at a significant time, with
expressions of interest for RTOs wanting to obtain a Victorian government 2016 VET funding contract opening tomorrow
(21/09/2015).
For the RTOs holding current funding contract, the time to
comply
and demonstrate
best practice
is now! With the (2015) funding contracts for about 174 RTOs will expire at the end of this year, and more than 400 other RTOs (2014-2016) 3-year funding contracts will expire at the end of 2016. Make no mistake, the
Minister Steve Herbert
has every intention of not renewing the contracts of sub-standard training providers.
If you require assistance with understanding and implementing changes to your RTOs Victorian VET Funding Contract please contact
AuditExpress
on
1300735541
[/emaillocker]